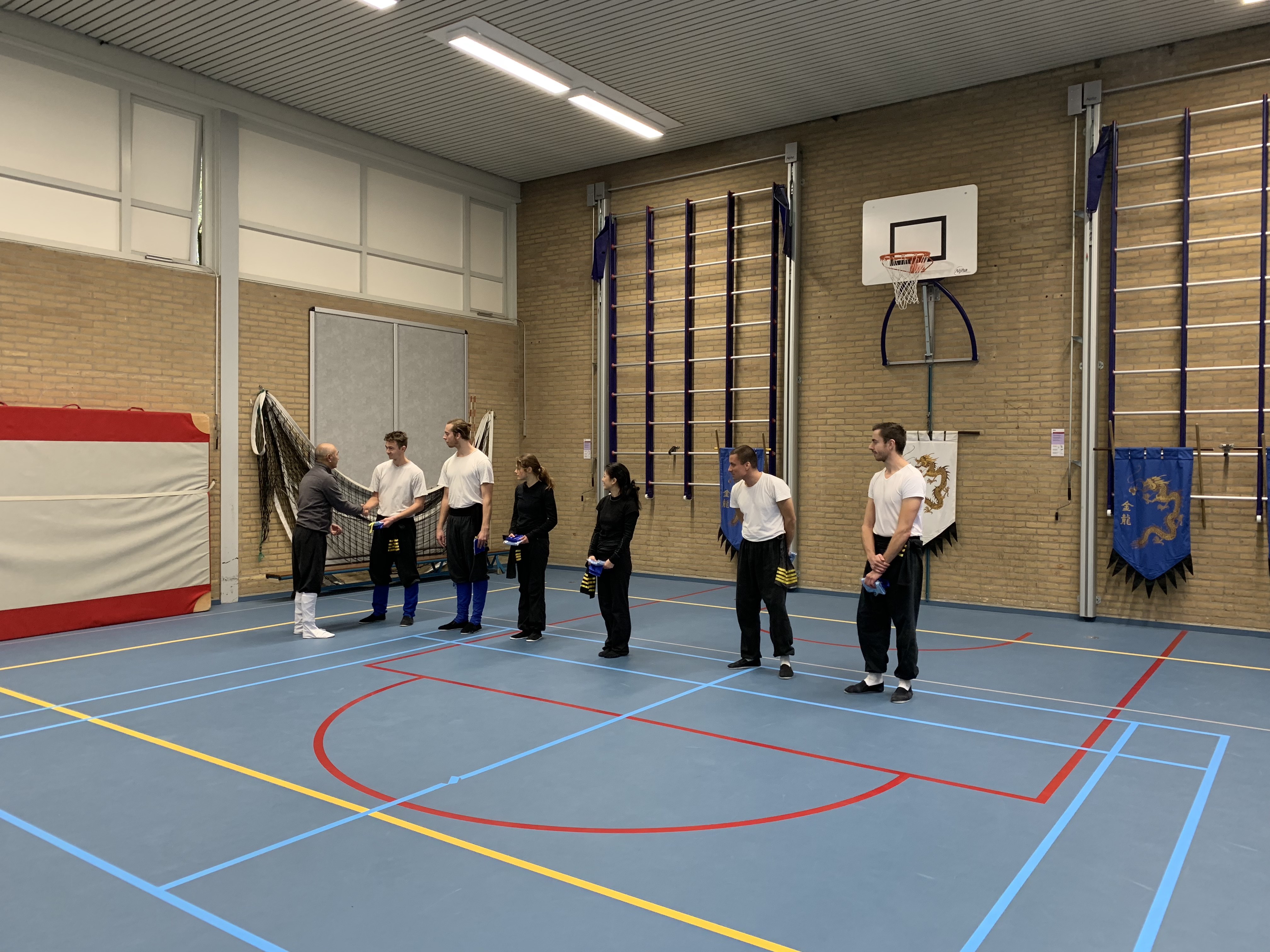 De examens van 2019 worden op 23 november afgenomen Arnhem afgenomen. Het examenprogramma begint om 09:30. Zorg dat je om 09:15 aanwezig bent. Dan sta je op tijd klaar voor het begin van je examen. Tijdens het examen wordt ook les gegeven aan leerlingen die niet op examen gaan of moeten wachten op hun examen of de uitslag ervan. Het examenprogramma kan uitlopen tot 13:00 of zelfs 13:30. Houd daar voor die dag rekening mee in je agenda.
Omdat alle sifu's jureren bij het examen, zullen lessen op andere locaties dan Arnhem niet doorgaan. Leerlingen van deze locaties zijn wel welkom in Arnhem. De volgende scholen zijn gesloten op 23 november:
Amsterdam Nieuw-West
Oosterbeek
Op 16 november 2019 is het lesrooster gewijzigd. De les vindt die dag plaats van 09:00 tot 11:00. Schrijf deze data goed in je agenda, zodat je niet voor verrassingen komt te staan.
Alle examenkandidaten heel veel succes gewenst!